The Opal Jet is a common xx-small racer ship NFT in the Star Atlas metaverse. In this guide, our Star Atlas veterans will give you an overview of the role of this ship, module configuration options and component configuration possibilities. We will talk about fleet and travel considerations before we take our look at buffs via charms and skins and complete our guide with the crew member considerations.
See how the Opal Jet is doing on the Marketplace on our Ship Market Overview.
The smaller sibling to the Opal Jetjet, the Jet mimics the oversized engine block for blazing fast speeds on the racetrack. The Opal Jet is a one seater space racer capable of warping planet to planet. Packed with enough firepower to throw cover fire and then slip away in a wink. Enjoy insane speeds, no license required!
Find the Opal Jet on the Start Atlas Marketplace.
A fully equipped Generation 1 model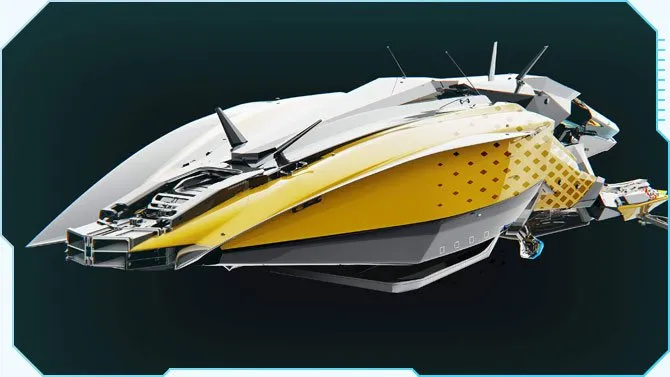 Remember that all ships bought through the GAO (Galactic Asset Offering), are delivered fully loaded. In later game stages, new ships will be barebone and only limited components are bespoke and fixed. So – you're not only getting a Generation 1 model, but you're also getting more bang for your buck!
However, the ships will still fully customizable. All the various modules can be changed/sold as needed as confirmed by Bunthius (Star Atlas CPO):  "The plan right now is that all GAO ships come with filled crew/component/module slots. You'll be able to un-slot all these GAO filler items and sell them, and respec individually."
Earning potential of the Opal Jet
If you're wondering how much you can earn with your Opal Jet in Star Atlas, here are some facts:
Before Star Atlas releases the full game in the Unreal 5 engine, all players have the opportunity to participate in the browser game (called SCORE) with their ship NFTs to generate revenue (learn all the details about the Star Atlas mini game in our guide).
If the player provides his ship to his faction (ONI, MUD or Ustur), he will receive ATLAS, the in-game currency of Star Atlas, in return. This amount is measured by the VWAP (the "volume weighted average price" at which the ship was offered in the Galactic Asset Offering) of your ships. For the Opal Jet, the VWAP is $20 USDC.
So if you have the opportunity to buy this ship at a price below the VWAP, this could be a good deal for you (of course no financial or ship advice).